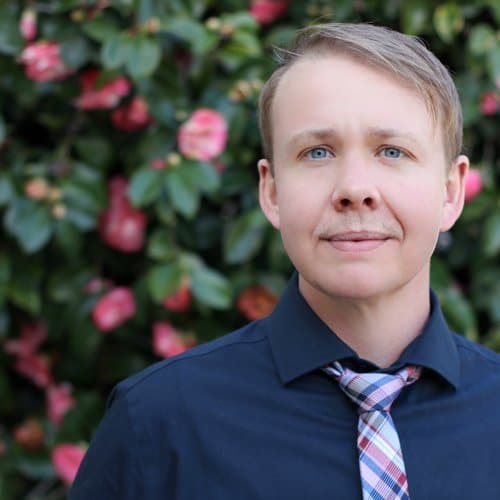 Licensed Marriage & Family Therapist #114494
I offer holistic and depthful therapy that is both affirming and collaborative. My clients appreciate my gentleness, compassion, and occasional use of 'dad humor'. My approach is de-stigmatizing and non-shaming, addressing and coming into contact with held stories and social narratives that may not match your current self or the self that wants to be. I hold an adaptive client centered framework utilizing trauma informed, social justice, somatic, transpersonal, gestalt/ parts work, and attachment based approaches. Sites of harm are often the sites of healing, in the forming of a therapeutic relationship we can explore and come to know these sites and the unique offering and transformations they hold for you. It is a deep honor of mine to witness and accompany you in places you may have historically felt alone in.
I enjoy assisting clients in cultivating a compassionate connection with themselves, in discovering the roots of patterns and beliefs that may be preventing desired changes. I have successfully worked with issues of boundaries, stuckness, self worth, depression, anxiety, and childhood experiences of grief, loss, and trauma.
I come from an intersectional feminist background and enjoy working with men and masculinity, exploring the personal/social messages received that have made it difficult to connect honestly with one's self, others, or the expression of emotion. I am deeply familiar with the issues faced by the larger queer, trans, and gender non-binary communities. I work to create a respectful and open space with clients to explore identity, self esteem, social navigation, acceptance, and self. I welcome clients of all gender expressions into my practice.
CMP office Located in Berkeley
Contact Info:
(510) 575 0860
I work with:
Individuals
Couples
LGBTQI
Activists
Sex Workers
Masculinity/Men
Areas of focus Include:
Depression
Anxiety
Trauma
Grief & Loss
Suicidal Ideation
Treatment Approaches
Attachment
Harm Reduction
Somatic
Transpersonal
Psychodynamic