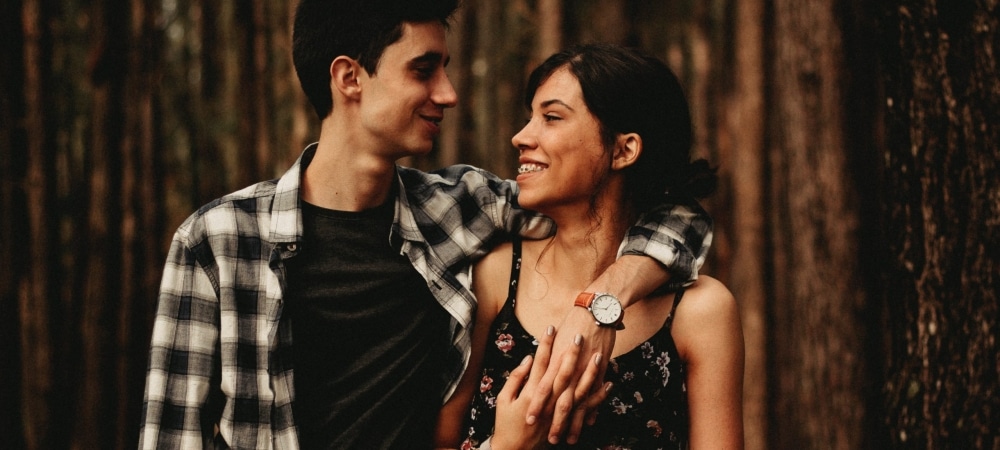 Are You And Your Partner Drifting Apart?
Is your relationship in a crisis due to a recent infidelity, betrayal or loss in your family?
Do you feel a gradual distance growing between you and your partner over time?
Have you recently gone through a major life transition such as moving, changing jobs, raising children or making a more serious commitment?
Are you frustrated by the way you and your partner communicate?
Do you wonder why your relationship doesn't look like the healthy relationships you've witnessed between others?
Do you wish you could reignite a loving connection with your partner?
Connection Often Breaks Down With Life Challenges
It is not uncommon for the bond of a relationship to be challenged during difficult times. The truth is that you always have hope to renew your bond with your partner. With the support of a counselor during couples therapy, you and your partner can learn more about each other and regain the security, love and compassion that initially brought you together.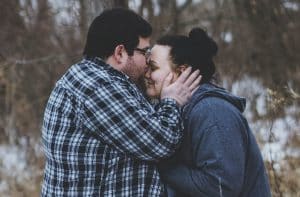 Reconnect With Your Partner With Couples Therapy
During balanced and innovative couples counseling sessions, one of our experienced therapists will work with you and your partner to help you understand each other's current needs and develop a personalized plan to strengthen your bond. By offering an objective and non-judgmental perspective, a couples therapist can help facilitate an understanding of how and why emotional safety has been lost and offer guidance as to how to go about creating that again with your partner.
In couples counseling sessions with one of our therapists at the Center for Mindful Psychotherapy (CMP), you and your partner will have the chance to navigate a wide range of individualized approaches to reach out to one another in meaningful ways. Our effective relationship therapy can also provide you both with the tools and skills necessary to strengthen and grow your relationship outside of your sessions.
Schedule a Consultation
"Here at Center for Mindful Psychotherapy we happily welcome into our practices people in all kinds of relationships including LGBTQ, multi-cultural, poly, kink, and hetero."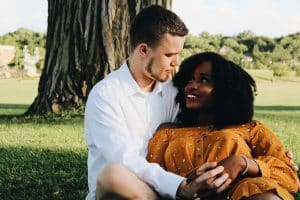 Some of the common relationship problems that couples bring to therapy include:
Divorce and separation
Co-parenting challenges
Establishing healthy boundaries
Sexual compulsivity issues
Work/life balance
Extended family dynamics
Sexuality
Substance abuse
Domestic violence
Communication issues
Recurring conflict
Growing emotional distance in a relationship
Multicultural relationships
Building (or rebuilding) trust
Addressing and/or recovering from infidelity
Affair recovery
Premarital counseling
Preparing for and having children
---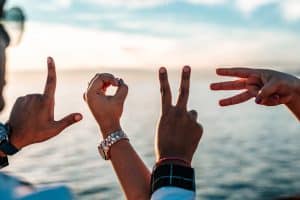 You may still be unsure about whether couples therapy can help you and your partner…
What modalities and theoretical approaches do CMP therapists use during couples sessions?
Our therapists have been trained in integrative programs with emphases on spirituality, somatic modalities and social justice lenses. All of our therapists value mindfulness as a foundation for any effective therapeutic approach. Below is a list of specific modalities and approaches used by CMP therapists.
Intersectional Feminist Theory
Art Therapy
Humanistic/Client-Centered
Somatic Psychology
Gestalt
Cognitive Behavioral Therapy (CBT)
Narrative Therapy
Liberation Psychology
Harm Reduction
EFT Therapy (Emotional Focused Therapy)
Psychobiological – PACT (Stan Tatkin)
Psycho-Physical Therapy (Bill Bowen)
Attachment Theory
Relational Therapy
Trauma-informed practices
Transgenerational/Ancestral Work
Psychodynamic
"What counts in making a happy marriage is
not so much how compatible you are but
how you deal with incompatibility"
-Leo Tolstoy
Frequent Concerns & Questions
We collectively have really busy schedules and can only see a therapist in the morning/afternoon/evening, do you have a therapist available during that time?
No problem! CMP therapists are available mornings, afternoons, evenings and even on weekends. Please call or email us and more often than not we will be able to match you with a therapist who is available when you are.
Does CMP honor diversity in relationships?
At the Center for Mindful Psychotherapy we happily welcome into our practices people in all kinds of relationships including LGBTQ, multicultural, poly, kink and hetero.
What makes CMP different?
As a registered 501(c)3 non-profit organization, CMP's priority is not to have you become a client as much as it is to get you with the best possible therapist for you and your partner. If that person is not a CMP therapist, we can suggest alternative professionals. Our priority is to be a healing resource for your relationship. We know how hard reaching out for help can be. We hope we can help make the process easier for you.
REDISCOVER THE BOND BETWEEN
YOU AND YOUR PARTNER
We are here to help answer any questions about couples or relationship therapy and guide you through the process of finding a therapist who may be able to help. Check out our CMP FAQs page if you have more questions about us. You may also start browsing Our Team to see if there is a therapist you are drawn to and would like to contact directly.
If you would like help in finding the best therapist fit for you, please visit our contact page to schedule a consult and fill out a referral form.