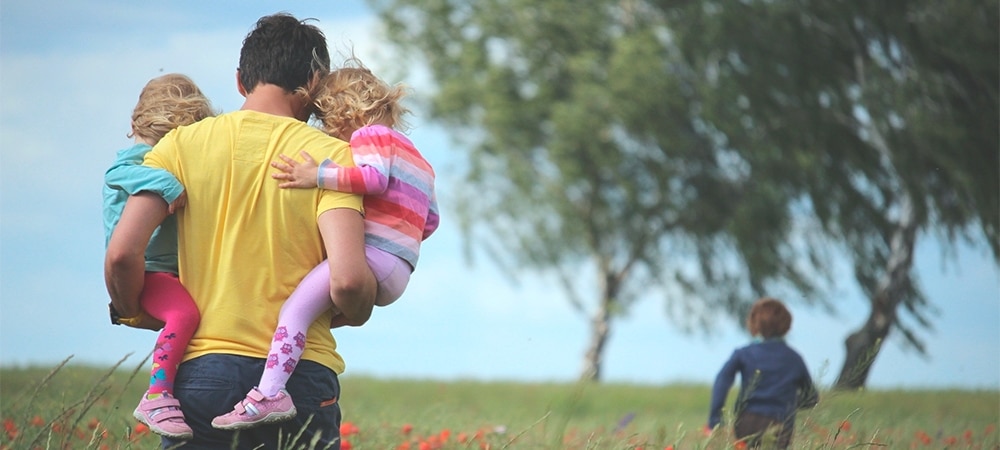 WHEN ONE FAMILY MEMBER SUFFERS, THE WHOLE FAMILY FEELS IT
Family conflict, and even individual struggles, can be best understood and healed in the context of the whole family system. When something's going on with one family member, the whole system feels it. Additionally, the whole system is plays a part in the suffering and is crucial for the healing process. While your family's needs are unique, common goals of family therapy can be to improve communication, coping skills, collaboration and problem solving, and to enhance connection to each other. Whether your family is big or small, blended or nuclear, biological or not, we are here to support you through the struggle.
At CMP we work with a diverse range of families and a wide range of issues. We are committed to supporting you and your family in finding your way through challenges and creating a harmonious family life. Family therapy can help you find stable ground in relationships by identifying toxic patterns and creating healthier ones and creating a greater sense of respect and acceptance for each family member's uniqueness.
FAMILY THERAPY CAN BE AN IMPORTANT RESOURCE IF YOU AND YOUR FAMILY ARE NAVIGATING ANY OF THESE COMMON CHALLENGES:
Communication issues
Blending families / Step Parenting
Adjusting to a new living situation
Addiction & recovery
Misunderstanding and arguing
Gender expression or transition
Changing family roles and rules
Bullying
Sibling relationships
Parent – Child relationships
Life transitions / coping with change
Housing issues
Traumatic events
Grief and loss
Divorce
Change of guardianship
Intergenerational trauma
Financial Stress
Racism and Oppression
OUR THERAPISTS ARE TRAINED TO USE A COMBINATION OF THE FOLLOWING APPROACHES TO ADDRESS YOUR FAMILY'S UNIQUE NEEDS.
Intersectional Feminist Theory
Art Therapy
Humanistic/Client-Centered
Somatic Psychology
Gestalt
Cognitive Behavioral Therapy (CBT)
Narrative Therapy
Liberation Psychology
Harm Reduction
EFT Therapy (Emotional Focused Therapy)
Psychobiological – PACT (Stan Tatkin)
Psycho-Physical Therapy (Bill Bowen)
Attachment Theory
Relational Therapy
Trauma-informed practices
Transgenerational/Ancestral Work
Psychodynamic