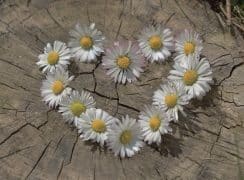 It may be a cliché. But it's a very, very accurate cliché: One day, the child becomes the parent. That's when all the rules get flipped. Your parents lost sleep caring for you. They spend inordinate amounts of money. If needed, they re-arranged their lives over and over. Now, the tables have turned and you suddenly have to learn about elder care as you go. What often gets lost in the difficult process of caring for your aging parents is self-care.
In the heat of an emotional situation, it's easy to neglect yourself. You might even perceive it as selfish. That's why we must remember: If we care for ourselves then we can better care for others.
Never Forget Your Self-Care Basics
Exercise. Stay as active as you reasonably can. A raucous and crowded cardio class might be perfect during times like this.
Eating Habits. Eat when you're hungry. Avoid the urge to fall back on comfort snacking. Make time to eat away from the caregiver environment.
Sleep. Without enough sleep, your health will suffer. In addition, your caregiving abilities will dwindle. Guard your sleep carefully.
Social Time. Talk to people outside your caregiver bubble. Discuss the weather or the big game or the latest TV show. Remind yourself that the rest of the world is still out there.
Solitude. Set aside time to be alone. To think, pray, cry. To do whatever you need to do.
7 More Ways to Practice Self-Care While Caring For Your Aging Parents
1. Set Boundaries
It may be hard to recognize. However, you and the person you're caring for are on different journeys. Don't let those boundaries blur. Do your best for them but also commit to living your life without guilt or shame.
2. Deny Denial
Remind yourself, as often as possible: Everything has changed. Taking care of aging and ill parents is now the new normal. The sooner you accept this reality, the better. It will allow you to create much needed new habits and routines.
3. Don't Allow Yourself to Become Isolated
Solitude can be helpful but isolation can be dangerous. The stress of caring for your aging parents should not be kept inside. Whether it's friends, family, or counseling, find a compassionate ear. Don't become an island.
4. Find Local Fun
Sometimes the situation may be fluid. You might even feel like you're on call, 24/7. If so, find fun and relaxing outlets in your local area. This will enable you to let off some steam without worrying that you're out of touch.
5. Take Off the Cape
Accept your limitations with grace and self-love. You are human. No matter how hard you try or how much you believe in yourself, there are limits to what you can do. It'll be a relief to cut yourself some slack. Perfectionism is counterproductive. Do your best and feel good about it.
6. Simplify Your Life
This might not be the best time to go back to school. The hunt for a new job may need to wait. That karate dojo will be there when you're ready. There's no shame in streamlining your life. It can lighten your load and create valuable downtime.
7. Tell Others What You're Doing/Ask for Help
"What's new?" someone might ask. Say it. Let it out. Tell them you're caring for your aging parents. They've probably gone through it, too. Acting like everything is fine does nothing to help you or your parents. If you're unable to cope, reach out. A qualified therapist can guide you through the challenges you now face.
---
For help in navigating the emotional challenges of caring for aging parents. please contact our intake team at the Center for Mindful Psychotherapy: call us at (415) 766-0276; or email us at intakes@mindfulcenter.org.