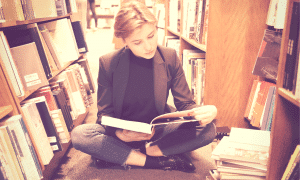 Is your teen bright, sweet, and kind of a loner? Do you want them to feel confident in speaking up for themselves and forging positive relationships, but you're not sure how to talk with them about these topics?
Parents of teenagers often feel like they don't know how to connect and support their child. This developmental stage is a time of immense transition, and parents often feel left out of the process, as their child is working to figure themselves out. For teens who are introverted, quiet, sensitive, or shy, much of their experience takes place inside their head. This is awesome because it can build self-reliance; however, it can also be isolating and limiting to not have close friends or confidants to bounce ideas off of or blow off steam with. Not fully understanding their own temperament, strengths, and values can impact your teen's self-esteem and create a false belief system that they are not enough.
You may already have noticed your child seeming withdrawn or talking negatively about themself and their abilities. Engaging a teen who prefers to keep to themself may seem really tough; here are three tips to help open up communication:
Go Beyond "How was your Day?"
It's a good start, but don't stop there. Often, you may hear a one-word response like "Fine" or "Good" or "The same as usual". Get more information by asking open-ended questions, as opposed to questions that can be answered with a simple "Yes" or "No". You could try, "What was the trickiest part of the test?" or "What scene in the movie made you laugh the hardest?" Forcing conversation won't likely work, and it won't help you and your child feel more connected, so ask from a place of openness and curiosity, and then listen closely. Avoid interrogating your child. Respect their right to not share every detail of their day, but be open to topics they would like to discuss and ask follow-up questions, so they know you're really hearing them and are interested in what they have to say.
Less Advice, More Listening
When your teen does demonstrate their trust in you by sharing information, hold back on your instinct to help them fix or change a circumstance. Many times, the struggles that your teen encounters are dilemmas that they can work to figure out on their own. Instead of supplying them with a solution, offer your care as they navigate their experience. Working through a challenge can be empowering and help build a strong sense of confidence and tenacity. Instead of telling your teen how to handle a situation, listen to them, ask questions about how they are feeling and validate them. Trusting they will be able to work things out will help them feel they can come to you and will help them learn to trust themself. It's natural to want to DO something to help, but simply being available and present will often help more than snapping into action on your teen's behalf.
Offer Additional Support
There are some topics that your child may not feel comfortable discussing with you, and that is okay. It is totally normal and appropriate for your teen to have thoughts and feelings of their own that they don't want to share with family. It is usually not helpful to push or insist that they talk with you about everything. They may; however, really want a place to get stuff off their chest in a caring, confidential environment such as individual or group therapy. These settings can be especially powerful for teens who are introverted, quiet, sensitive, or shy because they provide an opportunity for dialogue and deepening in the safety of a contained and intentional space. Group therapy can be a powerful way for teens who are less inclined to speak up in other places to practice putting their voice out there and to resonate with one another.
There are many ways to support your quiet teen and help them speak their mind in a way that feels good for them. If your teen could benefit from connecting with others in a small group setting, we would love to have them participate in Shy Club. See details below and email us at shyclub@mindfulcenter.org for more information.
---
Shy Club is an 8-week in-person group for 15-17 year olds of all genders.
Meets Thursdays from 5:30-6:30pm
8-week series starts in March 2017
Downtown San Francisco (near Powell BART station)
Group Package includes one Intake Session, eight Group Sessions, two Individual Sessions plus all materials.
Group Package Cost = $400-600 (wide sliding-scale to accommodate varied financial situations)
Please contact us at shyclub@mindfulcenter.org. We're so excited about this offering and can't wait to meet you and your teen! Group Facilitated by April Snow and Jessica Weikers.
---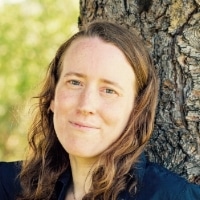 April Snow specializes in helping Introverted and Highly Sensitive People reduce overwhelm, improve self-esteem and embrace their quiet nature. She regularly leads groups to provide a safe space for quiet types to feel empowered and understood. www.expansiveheart.com
April Snow is an Associate Marriage & Family Therapist (#94455) at the Center for Mindful Psychotherapy. Supervised by Renee Beck, LMFT #21060 & Julie Bjelland, LMFT #88019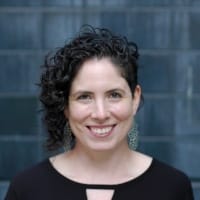 Jessica Weikers is passionate about helping Artists, Activists, Queer folks, and Millennials dial down self-criticism and turn up self-compassion. She also supports high school students through the SFUSD Student Intervention Team. www.fogcitycounseling.com
Jessica Weikers is an Associate Marriage & Family Therapist (#94961) at the Center for Mindful Psychotherapy. Supervised by Devona Snook, LMFT #46970