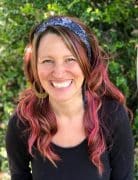 ---
Offerings, Recommendations, Inspirations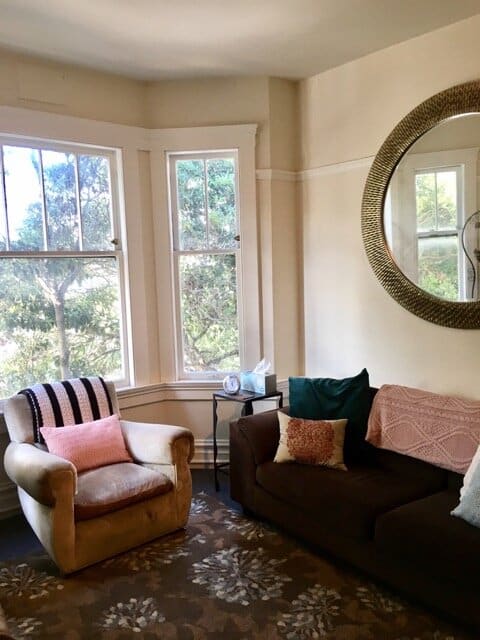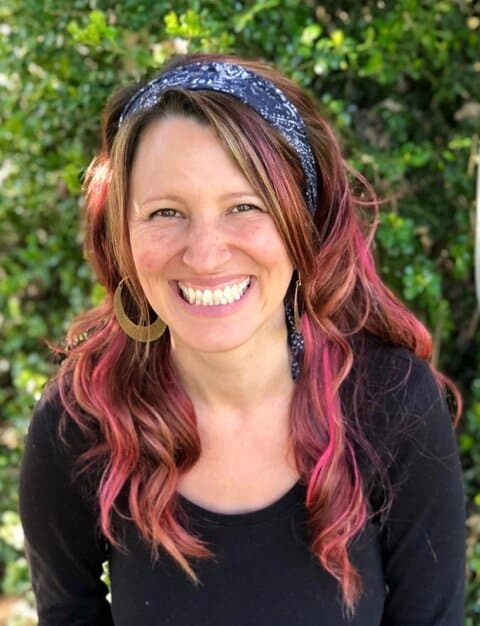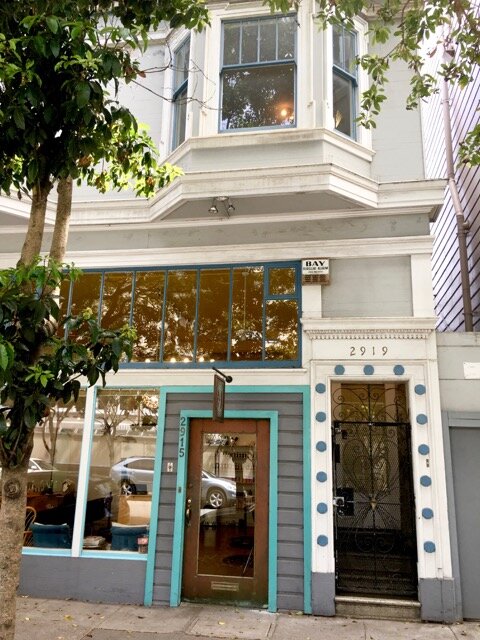 Where is your office located? City and neighborhood?
Lower Pacific Heights, San. Soon I will be opening an office soon in the North Bay.
What is your therapeutic orientation?
My work is relational, attachment and trauma informed, influenced heavily by Hakomi (a body centered mindfulness approach). I find that somatic work, like Hakomi often unlocks keys to healing that many be otherwise overlooked. I worked at a Gestalt training center, so that is also foundational to my work with clients.
What are your areas of specialty?
I specialize in trauma, PTSD, anxiety and self-esteem. I have worked with pregnancy, birth and postpartum for 15 years as a midwife, so also specialize in the childbearing years and the challenges it can brings.
What other modalities inform your work? (arts, bodywork, other areas you have training in)
I am studying embodied therapeutic touch and how to work with attachment using touch.
What is it like to work with you?
People tell me I'm warm, compassionate and real. They find me easy to connect with. I bring a joy to my work. I genuinely enjoy being with my clients. I have a quality of presence that invites connection, vulnerability and playfulness where appropriate. 
Who do you LOVE working with?
I love working with those whose sense of themselves has been impacted by trauma in their early life. I also love working with those who are open to working with body awareness and mindfulness.
I love couples work. I invite couples to do little experiments where the couple gets to try different ways of expressing themselves, listening, connecting and relating. I teach how to identify underlying needs in relationships and navigate communication, closeness and distance.
What inspires you about this work?
In the big picture, the resiliency of the human spirit and body are what inspire me about this work. Again and again, I see people move towards balance and healing. Witnessing how the connection I feel with my clients supports their healing inspires me every day.
What do you do outside of this work to stay inspired?
Gardening and my garden are a source of inspiration, contemplation and relaxation. I love the creative process of planting and seeing what happens as things grow.
 Best job (or most interesting job) before becoming a therapist?
I delivered babies for families birthing their children in their homes and birth centers for 15 years. This job was totally fascinating, always changing and really rewarding. I got to know some really wonderful, unique people in a dynamic, vulnerable and exciting time in their lives. I love children and have really special relationships with some of the kids I delivered.
 Recommendation: for managing moments of overwhelm:
I recommend breathing.
Inhaling a count of 3-4 seconds (or the duration that feels right to you)
Pausing for a second
Then exhaling double the inhale 6-8 seconds.
Repeating for one minute or until you feel a shift out of the overwhelm.
 Recommendation: for the best place to cry in the bay area:
With a good friend! I'm also a big fan of bathtubs for crying.
 Recommendation: for the best place to find a laugh in the bay area:
I get on Netflix and re-watch things that I know will make me laugh out loud. Broad City, Modern Family and Ali Wong usually work well for me.
 Recommendation: for self care practice on a budget:
Walks in nature or the park.
Recommendation: for self care practice investment:
Ayurvedic Massage and Body Work
Favorite non-therapy book:
Flight Behavior and The Prodigal Summer by Barbara Kingsolver
Favorite self-help book/ therapy book:
Perfect Love, Imperfect Relationships by John Welwood, Passionate Marriage by David Schnarch
Favorite quote:
WILD GEESE
You do not have to be good.
You do not have to walk on your knees
For a hundred miles through the desert, repenting.
You only have to let the soft animal of your body
love what it loves.
Tell me about despair, yours, and I will tell you mine.
Meanwhile the world goes on.
Meanwhile the sun and the clear pebbles of the rain
are moving across the landscapes,
over the prairies and the deep trees,
the mountains and the rivers.
Meanwhile the wild geese, high in the clean blue air,
are heading home again.
Whoever you are, no matter how lonely,
the world offers itself to your imagination,
calls to you like the wild geese, harsh and exciting —
over and over announcing your place
in the family of things. –Mary Oliver
Do you have any new offerings in the works?
I am studying embodied therapeutic touch and attachment. This way of working is really exciting to me. I am also opening an office in Sonoma County in October 2019, which is my home community.
How can people contact you?
phone: 415-252-4872
e-mail:colette@mindfulcenter.org
Website: www.resiliencetherapysanfrancisco.com
Licensure info:
Name: Colette Mercier
License #: AMFT #113237
Supervisor: Shirley Bar Dvir LMFT #44258