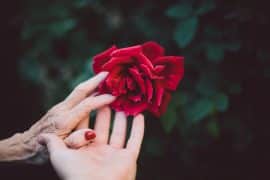 Processing grief can be confusing and overwhelming. Here is a piece about taking care of your inner child by giving yourself permission to grieve freely and without limitations. If you or someone you know needs support while navigating this process please reach out.
Read Emily's blog here.
---
Emily is a Marriage and Family Therapist Intern with the Center for Mindful Psychotherapy. Her goal is to help clients create ease in their life and relationships. She works with adults, teens, and couples specializing in helping clients move through grief, quiet the inner critic, and create healthy boundaries. Visit her website, www.emilyadamstherapy.com to learn more or reach out via e-mail emily@mindfulcenter.org to schedule a consultation call.
Marriage and Family Therapist Intern #90363
Supervised by Erica Mainshine LMFT 48994