Please use the following categories to search for a therapist by name, location and/or type of therapy. If you would like assistance finding a therapist, please click here to schedule a phone consultation with our intake team.
Ilya Parizhsky
Registered Associate Marriage & Family Therapist #86431
Supervised by Michael Cornwall, LMFT#21297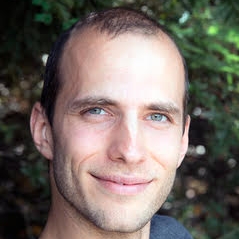 A Little About Me
My focus is working with couples, and I also work with individuals and families. I love my job. I consider it a great honor and privilege to be entrusted with what's really going on. I take great care to make sure therapy is helpful to you. I will meet you exactly where you're at, with utmost respect. We then work together to overcome whatever is keeping you from being where you want to be.
For couples the root cause of the trouble is often a lack of understanding each other. I will help you see each other, and help you establish ways of working together that are truly collaborative. For individuals, I've worked with folks with a wide range of issues, from early childhood trauma and abuse/neglect, to anxiety, depression, anger management, addictions, eating disorders, relationship difficulties, family troubles, and many other situations.
I am skilled and trained in counseling people from marginalized communities and recognize that individual struggles are often the result of larger systems of oppression and injustice. In fact, it is actually impossible to understand the individual without understanding the greater social context in which our minds and personalities are shaped. Many of the things that we take for granted about ourselves are actually reflections of larger social systems that have imprinted their values and limitations onto our psyches, and a lot of the work of therapy is about healing from the effects of these larger societal forces.
Address
582 Market Street
San Francisco, California 94104
Map It
Address 2
2903 Shattuck Ave
Berkely, California 94705
Map It
Email
Email hidden; Javascript is required.
I Work With:
Immigrants/First Generation Americans
LGBTQI+
People of Color (POC)
Poly and Open Relationships
Types of Therapy I Do
Couples Therapy
Individual Therapy
My Areas of Focus
Anger Management
Anxiety
Immigration and Acculturation Differences
My Treatment Approaches
Attachment
EMDR
Emotionally Focused Therapy (EFT)