Please use the following categories to search for a therapist by name, location and/or type of therapy. If you would like assistance finding a therapist, please click here to schedule a phone consultation with our intake team.
Jessica McLachlan
LMFT #119032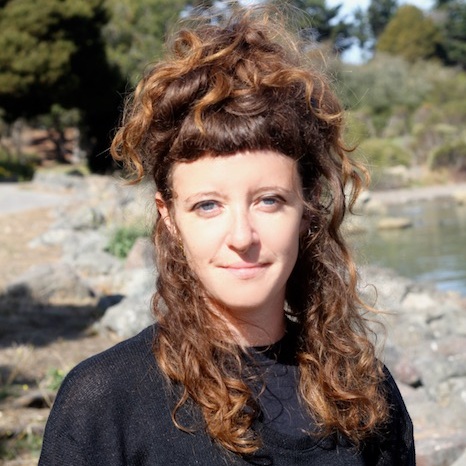 A Little About Me
Therapy is a place for inquiry and finding meaning. Whether you are hoping to better understand your relationship patterns, process past and/or ongoing trauma, explore shifts in your identity, make a difficult decision or choose your next step(s), I bring a curious and warm presence to your exploration. I use a trauma informed and mindful approach in my work which means we will let your process unfold at your own pace, perhaps slowing down in moments to get a more embodied sense of your experience. I work relationally and view connections to self and others as integral parts of every person's learning and healing. The intersection of your various identities are fundamental to your connections to self and others, thus, I consider power and privilege and the social location(s) of each individual as I work to understand your path towards healing.
While I have experience working with an array of identities and relationship configurations, I have a particular interest in working with: adolescents, queer, trans, gender nonconforming and non binary folks, self-identified women, adult children of parents with personality disorders, and twins/multiples. Reasons for seeking therapy with me may include (but not be limited to): anxiety, acute and relational trauma, chronic pain/ illness, sexuality, relationships, body image and disordered eating, identity development, shame, and self-acceptance. I am poly/kink/SW affirming and sex positive.
I view the relationship between client and therapist as sacred, and paramount to your healing, thus, I support you in finding the right fit. I approach my relationships with clients as a collaborator and as a witness to their processes. This means I will invite your experience both out in the world and also as it's unfolding during our sessions. I identify as a queer, cisgender, white woman. My pronouns are she/her/hers.
Address
2991 Shattuck Ave
Berkeley, California 94705
Map It
Email
Email hidden; Javascript is required.
I Work With:
Activists
Artists
LGBTQI+ and Gender Expansive or Non-Binary
People of Color (POC)
Poly and Open Relationships
Sex Workers
Types of Therapy I Do
Couples Therapy
Family Therapy
Individual Therapy
Teen Therapy
My Areas of Focus
Anxiety
Eating Disorders
Effects of Privilege and Oppression
Gender and Sexuality
Relationship Issues
Trauma
My Treatment Approaches
Attachment
Cognitive Behavioral Therapy (CBT)
Mindfulness
Multicultural Counseling
Narrative Therapy
Psychodynamic
Relational
Trauma Informed