Please use the following categories to search for a therapist by name, location and/or type of therapy. If you would like assistance finding a therapist, please click here to schedule a phone consultation with our intake team.
Nicole "Niki" Khanna
Registered Associate Marriage & Family Therapist #100982
Supervised by Gieve T. Patel, LMFT #47196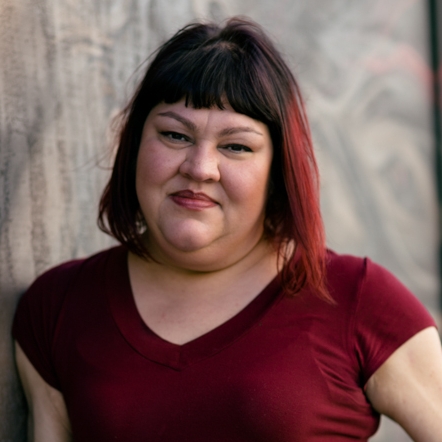 A Little About Me
I take a very straightforward, yet warm and non-judgmental approach to my work. I offer client-centered therapy with an emphasis on helping individuals reach wholeness and authenticity. I do not believe I can be an authority on anyone else's experience, but I might be able to offer a perspective that helps someone see their life in another way. We can explore together not just the thoughts you are having, but also the way you relate to others and the way you relate to your body and what it expresses.
With a background in Sex Education, Rape/Sexual Assault and Intimate Partner Violence Prevention I have spent over 20 years helping people process both the joys and sorrows of relationships. This experience has given me a unique and varied perspective on how one's sense of self is held and how boundaries are established. Together we can work to find what your truest sense of self is and how to hold on to that in a world that sometimes makes it difficult to do so.
I belong to many communities and have many identities. Most strongly I identify as Queer, a Person of Color and Intersex. I strive to use these experiences and identities to help me connect to clients. I volunteer and work with intersex, gender-expansive, and trans youth and adults. I have also helped with the wellness and care programs for activists working for immigrants rights and other anti-oppression causes. I see my work as helping to heal and bring joy to the many communities to which I belong. I see the care I offer as an act of resilience and defiance.
Address
3150 18th St #304
San Francisco, California 94110
Map It
Address 2
3101 Telegraph Ave
Berkely, California 94705
Map It
Email
Email hidden; Javascript is required.
Types of Therapy I Do
Couples Therapy
Individual Therapy
Teen Therapy
My Areas of Focus
Anxiety
Gender and Sexuality