Please use the following categories to search for a therapist by name, location and/or type of therapy. If you would like assistance finding a therapist, please click here to schedule a phone consultation with our intake team.
Giorgia "Gia" Stark
Associate Marriage and Family Therapist #98520
Associate Professional Clinical Counselor #3889
Supervised by Dr. Patricia Rosbrow, PSY # 13279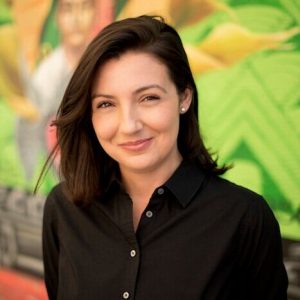 A Little About Me
Thank you for reading. Having a background in grassroots and non-profit work, as well as teaching, I am fiercely passionate about equity, social justice and liberation for all people. The therapeutic relationship is unique and radical - your words have exquisite power and we get to think together about what they mean.
Talk therapy offers us the chance to engage in an exploration of who you are, what has happened to you, and how you want your life to look. Regarding relationships and patterns, we will grapple with what to hold on to and what to discard, and breathe possibility back into your way of being.
I believe that what ails you points to how you have embodied the collective suffering of society. Perhaps you carry the psychic wounds of colonization and globalization. Or maybe it is challenging for you to find where you belong in the frenetic pace of our time.
Whatever brings you here, I hope to have the opportunity to sit and listen to you.
Address
1615 Polk Street #7
San Francisco, California 94109
Map It
Email
Email hidden; Javascript is required.
Types of Therapy I Do
Family Therapy
Individual Therapy
Teen Therapy
My Areas of Focus
Depression
Grief and Loss