Please use the following categories to search for a therapist by name, location and/or type of therapy. If you would like assistance finding a therapist, please click here to schedule a phone consultation with our intake team.
Emily Adams
Licensed Marriage and Family Therapist # 113891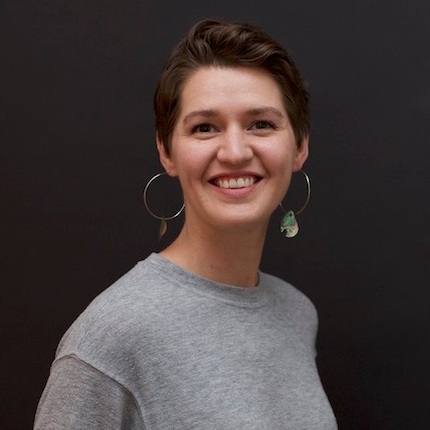 A Little About Me
My passion for this work is rooted in my belief that asking for help is a sign of courage, not weakness! Life can be full of roadblocks and challenges. Whether you are struggling with your inner critic, feeling weighed down by past experiences, or unsatisfied in life and relationships, there is no wrong reason to seek therapy. I welcome you and all your messiness! I work well with sensitive individuals who have been told at some point that they are too much, or not enough. Self-compassion and acceptance can be powerful tools to melt shame, but they can be difficult to access alone. I make it a priority to create a safe, non-judgmental atmosphere, in order to help clients explore areas of difficulty with curiosity and compassion rather than criticism. I would describe the way I work as collaborative creative, supportive, and challenging when it needs to be. Supported by a background in Bodywork and training in the Arts I draw on many modalities to inform my work. My approach is mindfulness based and grounded in somatic, psychodynamic, and transpersonal theories.
While I work with a wide range of issues, some areas of specialty include working with individuals who want to quiet the inner critic, create healthy boundaries, become more embodied, and/or move through grief.
When we feel safe, supported, and well resourced, we can become our fullest most powerful selves. Taking time to check in weekly can provide newfound clarity about what empowers you and what drains you. Let's work together to strengthen your inner and outer support network! The therapeutic relationship is important to the work so finding a therapist that is a good fit is crucial. I am here to answer any questions you may have and encourage you to follow your gut when choosing a therapist.
Address
San Francisco, California
Map It
Email
Email hidden; Javascript is required.
I Work With:
Artists
Highly Sensitive People
LGBTQI+
Poly and Open Relationships
Types of Therapy I Do
Child Therapy
Couples Therapy
Individual Therapy
My Areas of Focus
Anxiety
Effects of Privilege and Oppression
Grief and Loss
Nervous System Regulation
Trauma
My Treatment Approaches
Mindfulness
Psychodynamic
Somatic
Trauma Informed