Please use the following categories to search for a therapist by name, location and/or type of therapy. If you would like assistance finding a therapist, please click here to schedule a phone consultation with our intake team.
Scott Balderson, LMFT
Director & Founder of Center for Mindful Psychotherapy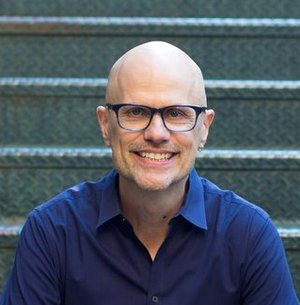 A Little About Me
I enjoy working with clients who want more than traditional "talk" therapy. I understand you might feel like just talking about your life cannot change your experience of it. You may be asking how can therapy make a difference? Or perhaps you are struggling with some life issue that has become emotionally consuming – career, relationships, family – all of which can present challenges from time to time. You might be wondering how I can sort through this confusing uncertainty and get to a place of greater awareness and clarity? My approach is informed by the practice of mindfulness – the non-judgmental observation of the present moment. Research has shown mindfulness to be a highly effective form of treatment for issues such as depression, anxiety, and addiction. How is working in mindfulness different? In practicing mindfulness we can learn how to shift our emotional state from one of suffering to more empowered states of aliveness and success. In our work you will learn more about yourself from a deeper emotional perspective.
My style of therapy is gentle yet directive and often provides new and profound insight and awareness. It is important to me that I work at the pace that is right for you, and I enjoy working with clients who want a therapist who is interactive, supportive and collaborative. As a couples therapist, I enjoy helping couples who are struggling with issues of communication, connection, and trust. As a neutral third party I am able to help you and your partner untangle dysfunctional patterns and styles of interaction and attachment.
I am trained in EFT (Emotionally Focused Therapy) which is highly regarded as one the most effective forms of couples therapy available. It is often possible to move your relationship to a new level of interaction you may have lost or not even thought possible. I have enjoyed working as a therapist for the gay and straight community in the Castro for over 20 years. My professional life is further informed by yoga, meditation, indigenous healing and neuro-science.
Address
533A Castro St
San Francisco, California 94114
Map It
Email
Email hidden; Javascript is required.
I Work With:
LGBTQI+
Poly and Open Relationships
Types of Therapy I Do
Couples Therapy
Individual Therapy
My Areas of Focus
Anxiety
Depression
Divorce
Grief and Loss