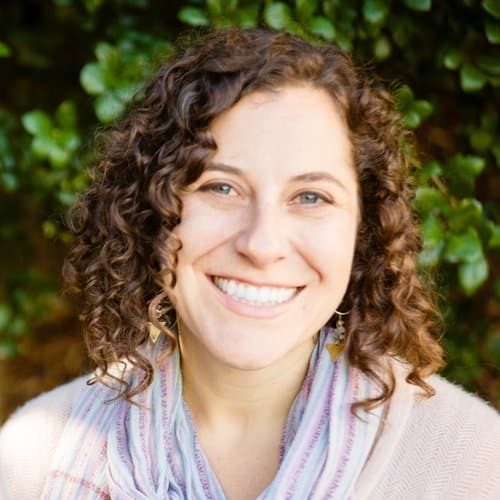 Registered Associate Marriage & Family Therapist #105257
Supervised by Yvonne Guertin, LMFT #38964
I support clients who are facing life's challenges. Some of these issues include: life transitions, relationships with others, family dynamics, body image, work stressors, grief and loss, and experiences around sexuality. Most importantly, I support clients in developing a better relationship with themselves. My style is warm and compassionate. Clients often share that they feel comfortable with me right away. I see my role as being a facilitator in your self-discovery. At times I might offer a different perspective if I feel that it would support you. My style of therapy is integrative, which means that I bring together a variety of approaches to support our work. I have been trained in Gestalt Therapy, which is a humanistic and client- centered modality that focuses upon building awareness of what's happening for you in the present. I am somatically oriented – I may draw attention to what cues your body is signaling in order to gather insight from the wisdom in the body. My work also integrates mindfulness approaches. I approach therapy from a trauma-informed perspective.
I work with adults, teenagers, couples, and with families. I have been working with teens for over 15 years, and feel especially connected to supporting young people in their process of self-discovery, during this time of transition to adulthood. In my family work I am interested in creating cohesion in the family system by supporting each family member in feeling more heard.
I am a Bay Area native. I grew up around the Spanish language, and while I do not offer therapy strictly in Spanish, a number of my clients are native Spanish speakers who switch back and forth between the two languages. My work with clients is also influenced by my personal practices of yoga and meditation and also by my love of movement and the outdoors.
CMP OFFICE LOCATIONS ARE IN SAN FRANCISCO - POLK GULCH
CONTACT INFO:
(415) 252 4849
liz@mindfulcenter.org
I WORK WITH:
Individuals
Couples
Children & Teens
Families
Immigrants and First Gen Americans
AREAS OF FOCUS INCLUDE:
Trauma
Depression
Anxiety
Greif/Loss
Sexual Assault/Abuse
TREATMENT APPROACHES
Somatic
Gestalt
Humanistic
Existential