So you are looking for a therapist? You might already be familiar with therapy or perhaps this is your first time seeking out support. Either way, Center for Mindful Psychotherapy is here to help you through the process! We recognize seeking out support is both brave, exciting, and possibility a bit scary. We hope to help you find some answers to what individual therapy is and can do for you!
Individual psychotherapy is a collaborative process between the therapist and the client. Each of us seek out therapy or support for our own unique reasons, histories, Therefore, finding what works for you is also a unique journey and discovery.
What does psychotherapy help with?
Individual psychotherapy can support you in working with:
Body Image
Challenges with Eating
Sexual Assault & Violence
Anger Management
Social Justice Fatigue
Chronic Illness/Pain
Sexuality
Gender Identity
Assertiveness & Boundaries
Stress & Anxiety
Depression
Substance Use & Addiction
Trauma (Past & Ongoing)
Relationship & Intimacy
Grief & Loss
Work/Life Balance
Life Transitions
Self Growth
Codependence
Each therapist at CMP has their own specialties that may not be included in this list. Please check out individual therapist bios to learn more about them. Many CMP therapists have created their own websites where you can access even more information.
Who are CMP therapists?
CMP is comprised of Marriage & Family Therapist Registered Interns (MFTI) and Trainees. In the state of California, the MFT license is a common license for a psychotherapist to hold.  All of our therapists have completed Masters programs in counseling psychology, have significant training and experience, and are working towards their MFT license. MFTIs are trained to work with individuals, couples/relationships, children and families.
CMP therapists have experience working with many different populations in different therapeutic settings such as schools, hospitals, community mental health clinics, and restorative justice systems. CMP therapists represent a variety of different communities and identities.  Together, we are committed to the liberation of all people. To be clear, CMP stand in allyship with all oppressed peoples and is committed to psychotherapy aimed at dismantling systems of privilege and oppression. We also support those who are beginning to examine their own privilege at whatever stage that is.
What modalities and theoretical approaches do CMP therapists use?
Our therapists have been trained in integrative programs with emphases on spirituality, somatic modalities, and social justice lenses. All of our therapists value mindfulness as a foundation to any effective therapeutic approach.  Below is a list of specific modalities and approaches used by CMP therapists.
Humanistic/ Client-Centered
Dance Movement Therapy
Psychosynthesis
Somatic/Body-Centered
Parts Work
Inner Child Work
Yoga Therapy
Gestalt
Intersectional Feminist Theory
Narrative Therapy
Existential Therapy
Motivational Interviewing
Trauma-informed practices
EMDR
Transpersonal
Relational
Attachment Theory
Transgenerational/Ancestral Work
Cognitive Behavioral Therapy (CBT)
Psychodynamic
Dialectical Behavioral Therapy (DBT)
Art Therapy
Liberation Psychology
Harm Reduction
Hakomi
Regardless of which approach your therapist may be using there are some things you can generally expect from therapy. Below we answer some common questions people have about therapy. 
How often will I meet with my therapist?
Individual psychotherapy sessions typically last for 50 min on a weekly basis. Some therapist-client pairs may decide for varying reasons that it may be beneficial to have longer or more frequent sessions. At any point in the therapy process you are welcome to request longer and/or more frequent sessions. Especially during tough periods you may feel that you would benefit from some extra support and here at CMP we encourage you to advocate for your needs. As with anything in therapy negotiating these needs will always be something that is navigated within the context of the therapeutic relationship.
How do we know what kind of therapist is right for us?
Find the right therapist may be akin to finding the right partner(s). The relationship between therapist and client is one of the most important factors in the success of therapy. You may even want to speak with multiple therapists to get a sense of how different therapists can support your relationship. You can take a look at our blog post about therapist fit, look through our therapist bios, or call our intake team to help you through the process of finding your couples/relationship therapist.
How long will it take for me to feel better?
Sometimes simply beginning the therapeutic process can bring relief. Having a dedicated time and place where you can bring your whole self can have a profound healing effect. Your therapist is a loving witness accompanying and, sometimes, guiding you on your healing path. That being said, therapy is a nonlinear journey, meaning that the timeline for each client is unique having its own rhythm, flow, and passages of ease and difficulty.
If you come into therapy with a specific behavioral goal, it may be very clear when your therapy is done. You also might find that having achieved that goal, a new goal has arisen. When you are coming in for depth work, whether it is regarding self-growth or dealing with trauma, therapy may be useful for an indeterminate amount of time. You are always in control of how long you are in therapy. At any point in the therapeutic process, even if your therapist recommends you continue, it is your choice to decide when you are finished with or just need a break from therapy.
I'm interested in therapy, but I am concerned with the cost.
We hear you! Therapy is a significant investment in your self-care! We understand that for many of you this is not a decision made lightly. Investing in therapy may mean making some other changes in your life. Because we understand this, CMP clinicians have made a commitment to offer sliding-scale fee structures. Based on what is affordable for you, the Intake Team can match you with a therapist. Browse CMP Therapists, and if you see someone who would be a good fit, you are welcome to contact them directly to inquire about their fees.
I have a really busy schedule and I can only see a therapist in the morning/afternoon/evening, do you have a therapist available during that time?
No problem! CMP therapists are available mornings, afternoons, evenings, and even on weekends. Please give our Intake Team a call and more often than not we will be able to match you with a therapist is available when you are.
You say you offer therapy services in the Bay Area, where are your offices?
CMP does not have a central office, rather CMP has offices in many places throughout the Bay Area including San Francisco, Oakland, Berkeley and Palo Alto. Some of our clinicians work out of CMP offices in multiple cities. Please check out the CMP Therapists page to find out where therapy services are offered near you. You are also welcome to reach out to our Intake Team who can put you in contact with CMP therapists in your desired location.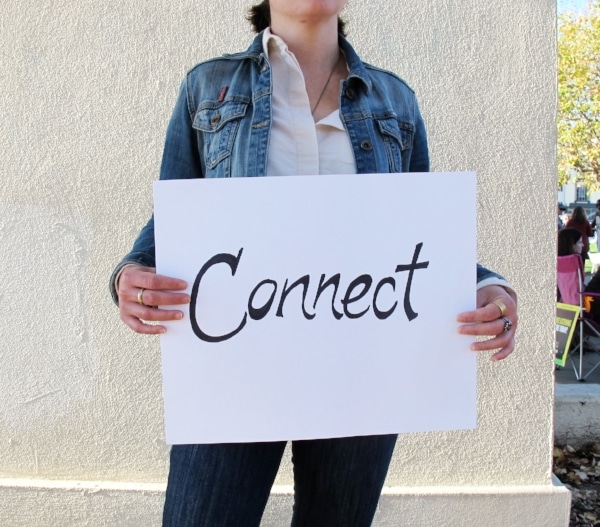 Okay, I am ready to find a therapist. What's next?