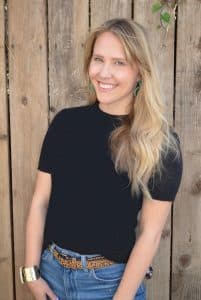 How can people contact you?

Name: Stephanie Bain

License #:  AMFT #126452

Supervisor: Dennis Reno, PhD.Lic #PSY9896 and Erin Harrell, Psy.D Lic #PSY27303
Phone number: 1-510-545-9329
Website: http://www.stephaniebaintherapy.com/
Email: stephaniebaintherapy@gmail.com
Where is your office located? City and neighborhood?
Virtual therapy, located in Oakland, CA. 
What is your therapeutic orientation?
I work with an existential-humanistic, psychodynamic, attachment-based, social justice and trauma-informed lens and integrate modalities like Cognitive Behavioral Therapy, Dialectical Behavioral Therapy, Family Systems, Internal Family Systems, and Emotionally Focused Therapy. I tailor my approach to the individuals' needs and goals. I work with trauma and look at how relationships have affected and currently affect your life…by the way, you're in a life-long relationship with yourself.
What are your areas of specialty?
My focus is working with anxiety and depression, trauma, partner and family dynamics, sociopolitical related stress, and issues specific to the LGBTQ+ community.
What other modalities inform your work? (arts, bodywork, other areas you have training in)
Astrology. My clients are welcome to share their charts with me and we can utilize the metaphorical and archetypal significance of the patterns in their chart (though I never force the issue). I am also informed by mindfulness, meditation, shadow work, dreamwork, and yogic practices. 
What is it like to work with you? How would you (or clients) say you are in the room?
I am curious, non-judgemental, open, and engaged. I ask questions, validate your experience, advocate for you, offer feedback and challenge you, collaborate, and, when appropriate, use humor. 
Who do you LOVE working with? (think of calling in your ideal client here)
 I love working with individuals who have been told they're "too sensitive" or "too much," or have felt misunderstood or feel alienated from the mainstream or partners looking for a therapist who "gets it." Activists, queers, poly + kinky partners, those with strong beliefs and intense emotions, and highly sensitive types are my people.
What inspires you about this work?
I am inspired by the radical interconnectedness of humanity and, at the same time, the unique healing journeys we all take. I find the human condition fascinating and am deeply curious about individuals' experiences, perspectives, and internal landscapes. The work of therapy day to day and person to person is never exactly the same. Every individual is different and I am inspired and honored to bear witness to my clients' unfolding lives. 
What do you do outside of this work to stay inspired?
I love learning new things, reading, dancing, being in community with others, eating good food, traveling, and soaking up all the goodness offered by this life.
Recommendation: for managing moments of overwhelm:
Stop. Breathe (I recommend 3 seconds in through the nose, 6 seconds slowly out of the nose) and feel your feet on the ground. Shut your eyes if that feels okay. Feel into your body for a moment. Then take pen to paper to break down big tasks into smaller ones.
Recommendation: for the best place to cry in the bay area:
Monument View Cemetery in Oakland. 
Recommendation: for the best place to find a laugh in the bay area:
Man Haters comedy show at White Horse in Oakland. 
Recommendation: for self care practice on a budget:
Take a walk. Going outside and breathing fresh air offers a perspective change. 
Recommendation: for self care practice investment:
Therapy! 
Favorite non-therapy book:
I will never choose! I did just read a creatively written memoir about abusive patterns that manifest in queer women's relationships, that I am recommending to everyone: In the Dream House Book by Carmen Maria Machado.
Favorite self-help book/ therapy book:
It's not a self-help/therapy book per se: I Hope We Choose Love: A Trans Girl's Notes from the End of the World by Kai Cheng Thom serves as a memoir, collection of poetry, and commentary on how we interact with each other in queer and leftist circles. It's beautiful, profound, and insightful. 
Favorite quote:
"Life is tragic simply because the earth turns and the sun inexorably rises and sets, and one day, for each of us, the sun will go down for the last, last time. Perhaps the whole root of our trouble, the human trouble, is that we will sacrifice all the beauty of our lives, will imprison ourselves in totems, taboos, crosses, blood sacrifices, steeples, mosques, races, armies, flags, nations, in order to deny the fact of death, the only fact we have. It seems to me that one ought to rejoice in the fact of death–ought to decide, indeed, to earn one's death by confronting with passion the conundrum of life. One is responsible for life: It is the small beacon in that terrifying darkness from which we come and to which we shall return." -James Baldwin
Anything else? Closing words or something about who you are/ how you identify that you would like to share?
The relationship you have with yourself is precious. If you're wanting a deeper understanding of and connection yourself, reach out.